Cost of living support
Feeling the impact of the cost of living crisis? Let's help relieve some of that pressure. In this guide, find helpful advice and support designed to help your money go further.
And if you still have questions, we're just a phone call away.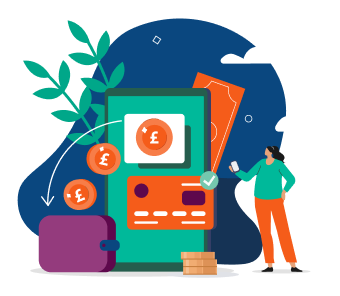 Government support
Get help staying on top of things with the Government's cost of living support package.
£16.6 billion in benefits and Tax Credits go unclaimed each year
- Turn2us, debt support charity
Energy supplier support
Struggling with rising energy costs? Your supplier may be able to help lighten the financial load. Check with them directly, or read through a few of the main support schemes below.
Charity support
Get support from us and other dedicated charities to help ease the burden of the cost of living crisis, with information, advice and proactive steps you can take.
Steps to stay ahead
Find ways to make every penny count with these helpful tips.
Explore our resources for guidance on better managing your money. Like our budget planner; a handy tool designed to help you stay on top of what you need to set aside each month, and what you can spend on things you enjoy.
Become a more efficient shopper by following these steps each time you shop for food:
Plan ahead with a list and try to stick to it
Avoid shopping when you're hungry
Bulk out any meat dishes with more vegetables or pulses
Stock up on more affordable frozen fruit and vegetables
Keep an eye out for vouchers and sale items
Choose store brands instead of big names. They usually taste the same!
Try fruit or yoghurts as a cheaper alternative to prepackaged snacks
Help your food fill hungry mouths for as long as possible by remembering a few simple things:
Find cheaper broadband and phone packages if you're eligible for benefits like Universal Credit or Pension Credit:
They only cost between £10 – £20 a month
They offer fast, unlimited service
Set up is quick and cheap
Pricing stays fixed
Switching suppliers may cost nothing, and if you leave it'll be free
Speak to your supplier about a social tariff, or apply online to switch to a new provider.
Discover the WaterSure scheme to find out if you can get support paying your bills. To apply, you'll just need to:
Be on benefits
Use a lot of water either for medical reasons or in a home with school-age children
Be on a water meter, or be waiting to have one installed
Other helpful guides and resources