Relationship breakdowns
Relationships can have a big impact on our physical, mental and financial wellbeing. Explore this useful guide to find support and guidance around navigating relationship breakdowns between you, your partner or family members.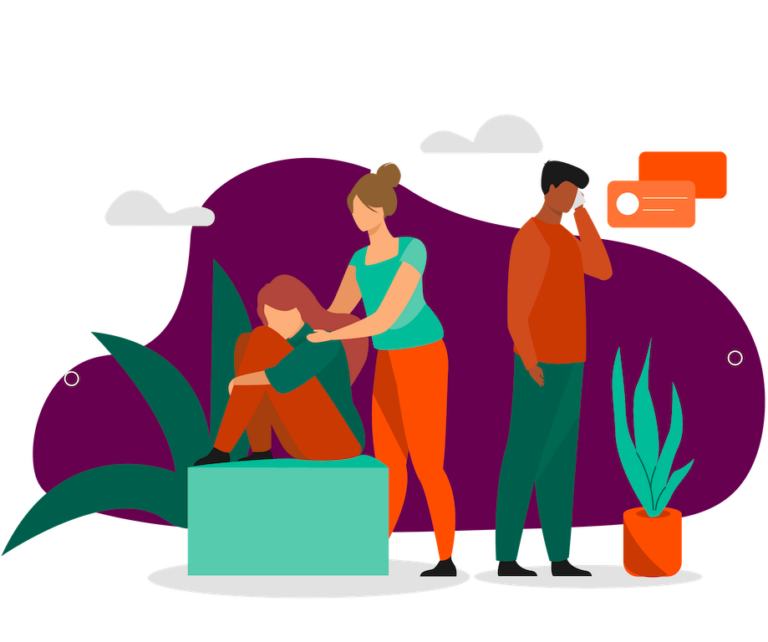 Exploring the impact
Relationship breakdowns can be painful and disruptive. By first acknowledging your emotions and understanding why they're happening, you can start taking steps to improve how you feel.
No matter the reason for a relationship breakdown, you're likely to feel a number of intense feelings as you come to terms with what's happened. It's completely normal to mourn the end of a relationship. Whether it's a partner, a close friend or a family member. These can all bring on feelings of denial, anger, emptiness, depression and acceptance. It's how you deal with the loss.
You may also feel anxious about what's to come. But there are steps you can take to help navigate your feelings and discover new opportunities on the horizon.
Every relationship breakdown is unique, but they can all feel painful. It's not just the physical separation that happens, the emotional life you shared also ends.
That can mean a lot of change. From living arrangements, to responsibilities, finances, your daily routine and, for some, parenting. It's natural to worry about how you'll manage these aspects on your own, but we're here with supportive steps to help you start moving on.
Relationship breakdowns can bring on stress, anxiety, and even impact your physical wellbeing. You may experience:
Low self-esteem
Loneliness
Emptiness
Difficulty concentrating
Low motivation
A nervous feeling in your stomach
It's important to look after your mind and your body during a relationship breakdown. You'll be able to make clearer, positive choices to help you start your new life.
I'd really recommend speaking to the Bank Workers Charity. They just listened to me, they didn't make me feel like a bad parent. My relationship with my daughter is in such a better place now
– Helen, our client
Steps to stay ahead
Follow the steps below to help nurture yours and your family's wellbeing during a relationship breakdown.
Other helpful guides and resources